Zubi Cloud officially provides Website, Software, Digital Marketing services to international customers on Fiverr Seller . Since then, Zubi Cloud has officially expanded to European countries, affirming its brand and professionalism in the industry.
Zubi Cloud – Best Web Design Company, Domain, Hosting, Cloud Server, Marketing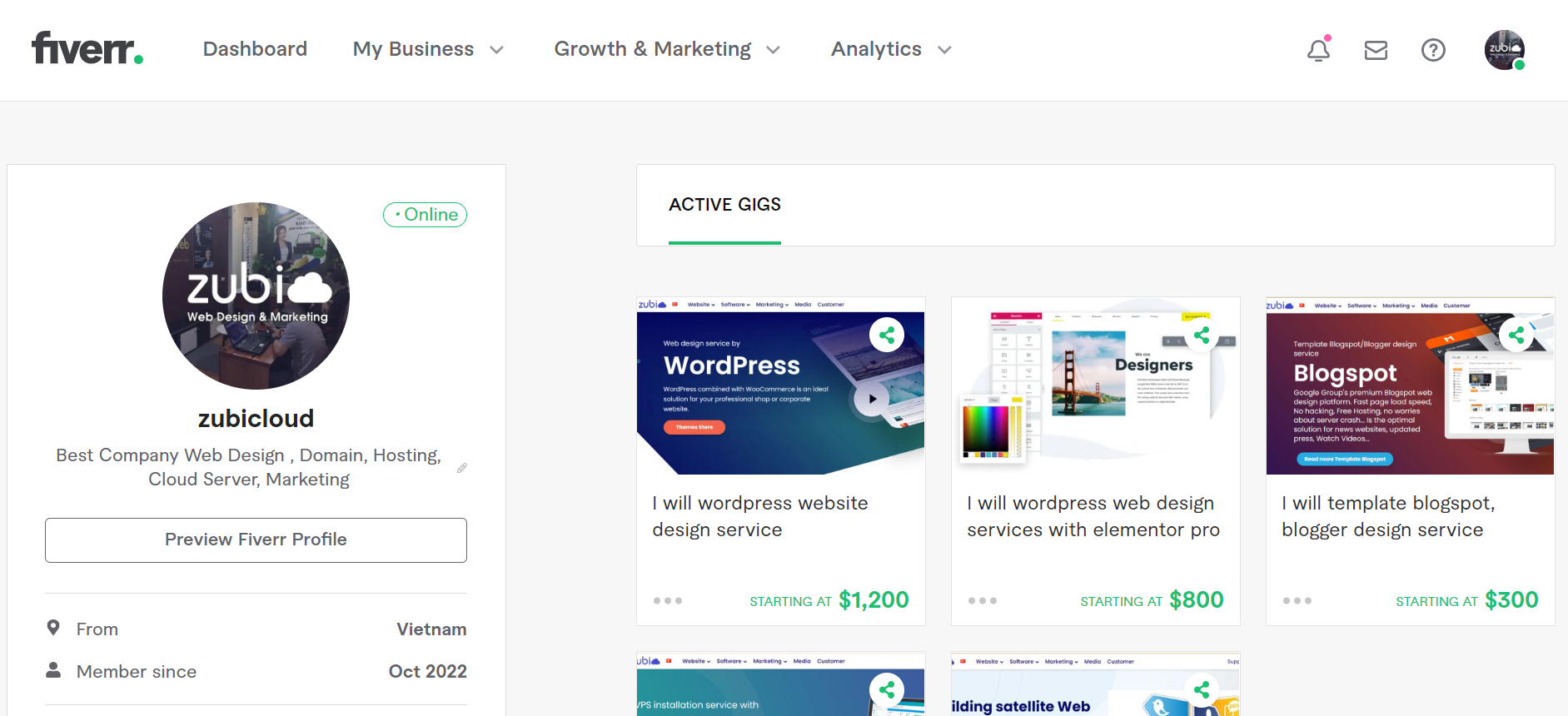 The Zubi Cloud services provided on Fiverr have been trusted by many international customers over the years.
What does Zubi Cloud sell on Fiverr?
There are many other services, please refer here